Optical Mark Recognition (also called Optical Mark Reading and OMR) is the process of capturing human-marked data from document forms such as surveys and tests. If you are running a tutorial or college or any institution and you need OMR to be implemented for your organization. Do contact me on my phone numbers given on the right side of the website.
Optical Mark Pro is a software specially developed for carrying out public exams and entrance tests. It is packaged in conjugate with Application Manager where the processing of application forms is directly linked with the evaluation of answer sheets. Basically, it is recommended for high-end outputs where more than 10'000 candidates are likely to appear. The output of Optical Mark Pro can be exported to Mobile SMS Pro where the results and all necessary messages can be forwarded to candidates' mobiles through SMS in a few seconds.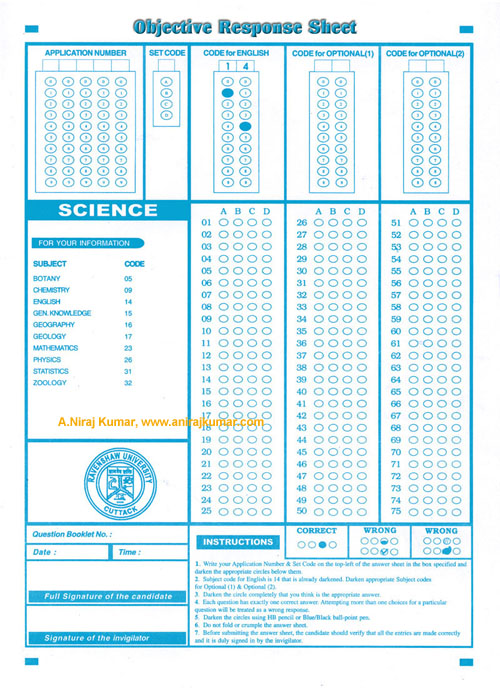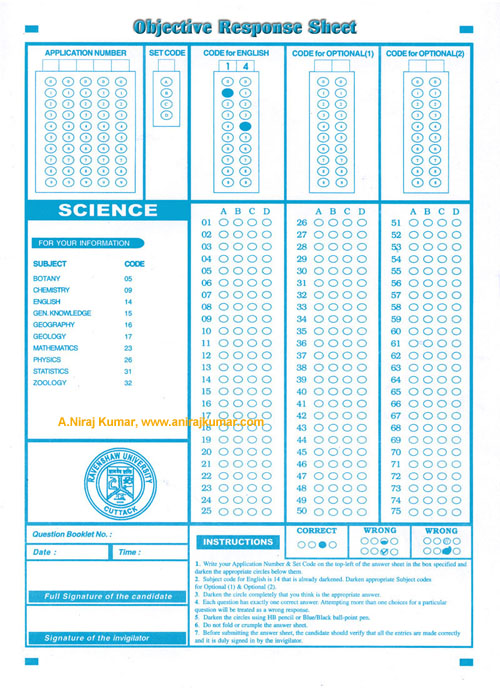 Optical Mark Pro combines best of the features of an OMR software with those required for conducting an examination. It is not scanner or design specific. Rather, it supports any design of OMR sheet and any model of flatbed or ADF scanner. As the number of sheets is very high, we therefore highly recommend an ADF scanner for better performance and quicker output. The primary motivation behind the development of this software is to eliminate some of the pitfalls encountered in available packages and to provide a consistent, graphical and multi purpose user interface to be appreciated by various examination boards. Keeping in view the general requirement of end users, we have provided all functionalities required for necessary modification. It is protected by a dual password layer.
Compared to the previous version of this software, most of the modules have been enhanced and made more user-friendly. Unlike the previous version, it supports a number of exams to be conducted simultaneously on same database and publication of results in a variety of ways. Integration of Mobile SMS Pro is the most important enhancement that allows the examination results to be published both online and through SMS circulation to respective candidates. Scanner integration module has been modified so as to support any ADF scanner for the evaluation of answer sheets. The design and printing of answer sheets have been made more attractive than its earlier versions. Ranking on priority basis has been customised so as to allow the examination boards to have any combination of subjects and arrange them on whatever priority they wish to adopt.
Important Features
* Supports upto 9 different question sets. Extendable upto 99.
* Supports 9 different patterns of examination.
* Each set supports 200 questions. Extendable upto 240.
* The package supports more than one papers or subject combinations.
* Allows other parameters like Question Booklet series number, Answer sheet number, Registration number, Centre code etc to be darkened on the answer sheet.
* Supports high speed ADF scanner to give a satisfied output with more than 2500 pages per hour.
* Supports more than one correct answers.
* Supports group wise fractional mark distribution facility.
* Supports ranking on subject combination or priority basis.
* Supports result publication online, off-line, through directed e-mail and directed SMS to respective candidates.
* Supports printing of rank cards, mark-sheets, progress reports, analysis reports and charts etc.
* The package works on registered versions only.
OMR Softwares and Solutions are what we have been providing to our customers since last 4-5 years. And have a very good satisfied clients all over Orissa. Most of the institutions in Bhubaneswar, Cuttack, Berhampur and Rourkela are using our software package. I am sure you will get the best you want to run your college or Tutorial Exams and Evaluations and report generations.
Our OMR pro solutions comes up with services like college admissions package, Fee Structure and Report generations, Online Exam Conduction, OMR evaluation and scanners etc. These are all what youu need to sun your institution smoothly.
Call me up for a DEMO or Pricing.